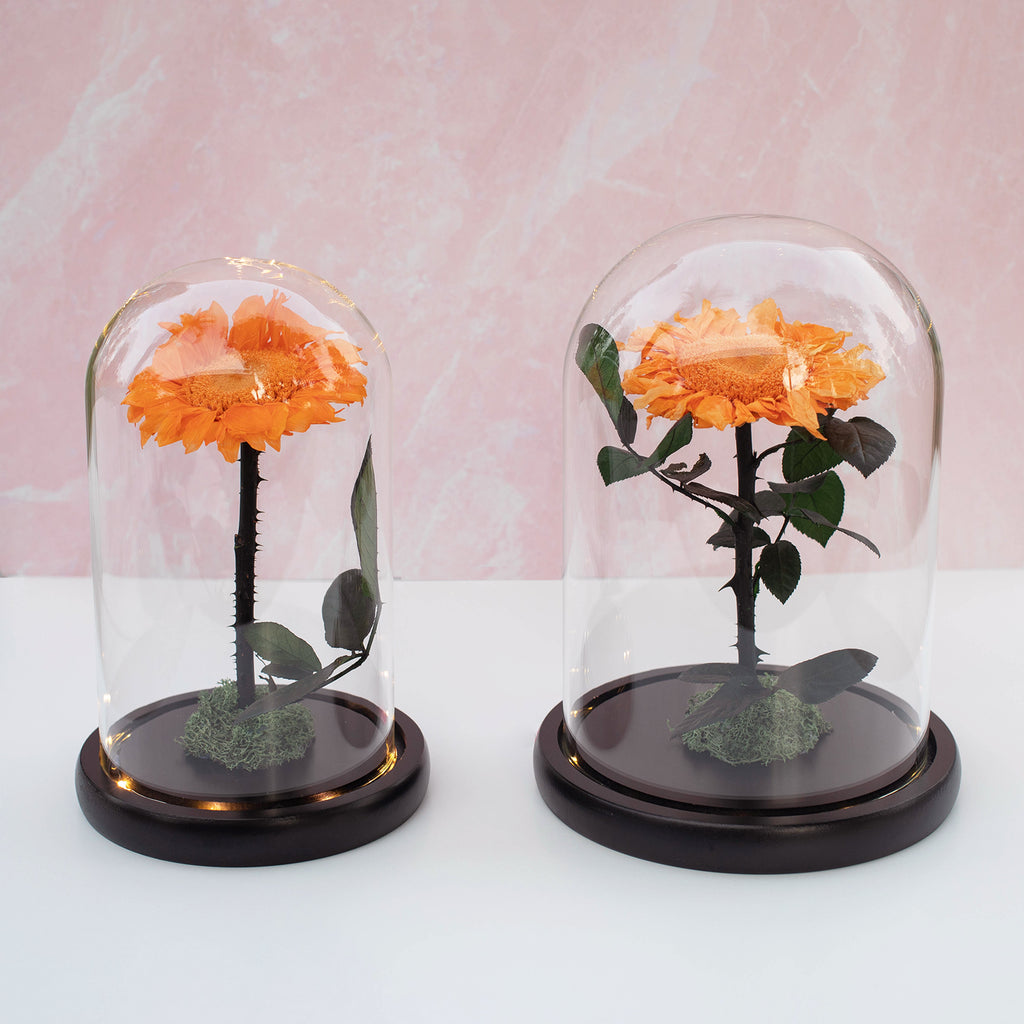 LED Sunflower
$70.00 $85.00
Sunflower with LED lights displayed on a wooden base and with a removable glass cover.
The sunflower is real and is dried and preserved.
Zero Maintenance
Your preserved sunflower will stay beautiful for 3 years if you do not give it sun or moisture. Keep indoor out of direct sunlight and that's it. 
Ready to Gift
A fun unboxing whether it's a gift for yourself or a loved one. This LED Sunflower comes in a black gift box with a bow and a "care" card. 
What happens after the 3 years?
The sunflower will eventually wilt like a sunflower does.
Specifications
On/Off switch for the LED lights is at the bottom of the wooden base. 3 AAA batteries required.
Small: 6" diameter x 8.75" tall
Large: 6.9" diameter x 9.5" tall